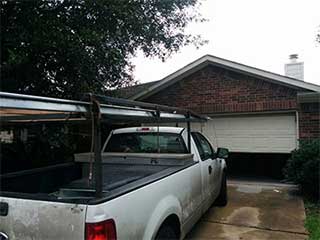 Regular inspections and maintenance will help to ensure that your door continues to function as well as it should long into the future. Your garage door is one of the largest and most complex electro-mechanical systems you will likely encounter in your home. It's also one of the most heavily used systems, meaning it needs to be well maintained throughout its life.
Prevention is Always Best
Regular checkups are necessary to keep your door working optimally. Our expert team has been trained to properly inspect, note, and tackle any malfunctions, minor or otherwise. This service protects you from dealing with emergency repair bills later on, reduces unplanned daily disruptions, and other logistical problems. Depending on usage levels, our team can inspect and maintain your door on an annual basis. By following our preventative maintenance program, you can rest assured that your door should continue to operate reliably and you'll also save money by avoiding costly repairs in the future. Just give us a call to schedule an appointment!
What Does Maintenance Involve?
Our routine checks include tightening and replacing any worn or rusty nuts and bolts. We can also inspect all bearings, tracks, and cables to ensure that nothing is significantly worn – after all, a defective component can affect the performance of the entire door. Our team can also adjust the springs and apply proper lubrication to the cables, pulleys, and rollers as necessary.
Book Your Maintenance Appointment
If it's been a while since you last booked your door in for a health check, now is the time. Don't wait for significant problems to pop up out of the blue and take you by surprise, give us a call and schedule a checkup with our experts at Garage Door Repair, Rancho Cordova. We look forward to hearing from you!
Let our team take care of it for you!
Part Replacement & Repair
Opener Sensor Replacement
Galvanized Torsion Spring Replacement
Broken Garage Door Track Repair